WELCOME TO
EVER REACHING
COMMUNITY
OUTREACH
In today's world, there are many individuals & families around us who are struggling - families who have lost everything due to a fire or tornado; mothers working to provide a better life for their children after leaving a domestic abuse situation; grandparents raising their grandchildren; and elderly who are unable to work. The list goes on & on. Ever Reaching Community Outreach is a Christian nonprofit whose members strive to be "doers of the Word and not hearers only." Our mission is to reach out & help individuals & families in need, and provide them a message of hope & faith in Jesus Christ (James 1:22; 1 John 4:19). Donations of clothes, shoes, food, furniture & appliances are housed at our location & given freely to the less fortunate. Freely received / Freely given!
We strive to be ever reaching, ever seeking opportunities to demonstrate His love, by serving others and providing them with a message of hope and faith in Jesus Christ. To check out our incredible stories, please click on our Facebook or Twitter links.
Ever Reaching Community Outreach is a non-profit, 501C3 charitable mission organization. We are a faith ministry, committing whatever we do to the Lord (Proverbs 16:3). We are only able to go and serve the hurting and oppressed of our surrounding communities by the grace of God, the physical support of volunteers, and through donations given to this ministry.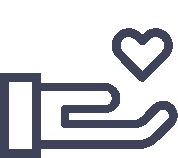 "Whoever is generous to the poor lends to the lord, and he will repay him for his deed."