EVER REACHING COMMUNITY OUTREACH
FOOD PANTRY | DONATION WAREHOUSE | CENTER OF HOPE
"BE DOERS OF THE wORD AND NOT HEARERS ONLY."
In today's world, many around us are struggling - families who have lost everything due to a fire or natural disaster; a mom or dad leaving a domestic situation; unwed mothers; grandparents raising grandchildren; and elderly who need assistance. The list goes on and on. ERCO reaches out to help those in need by serving as a food pantry (feeding people from multiple counties each month); by serving as a donation center (accepting donations of baby items, clothes, food, housewares, furniture & appliances; housing those items at our location; and giving those items to those in need); serving as a network hub by partnering with and sharing our resources with other ministries and organizations. Through our collaborative efforts, we connect and help navigate those in need to the resources available to them. In addition, we have annual programs and services that provide additional assistance. (See our Services page.)
Our mission is to be ever reaching, ever seeking opportunities to demonstrate Christ's love by serving others and providing them with a message of hope and faith in Jesus Christ. Connect with us on Facebook & Instagram.
Ever Reaching Community Outreach is a 501C3 nonprofit organization. We are a faith-based ministry committing whatever we do to the Lord (Proverbs 16:3). We are only able to go and serve those in need in our surrounding communities by the grace of God, the physical support of volunteers, and through donations given to this ministry.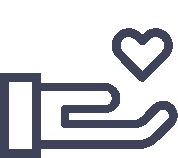 "Whoever is generous to the poor lends to the Lord, and He will repay him for his deed."